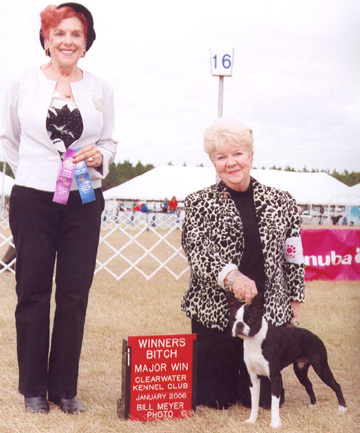 Ch. Circle J's Charismatic Destiny                             (Cara)

Cara, Cara.......  What's in a name?

Say it twice, it sounds just the same

Charismatic thru and thru

All the dreams are coming true!

Cara, indeed, how can this be?

It's in the cards, it's Destiny

Elegant, and such a cutie

Poise combined with inner beauty.

Cara emerges from the crowd

A champion to make us proud

Loving and humble to the core

Who could ask for anything more?

by: Arlene Millman

Ch. Circle J's Charismatic Destiny

         Ch  Circle J's Naughty Kay Dee  X Ch. Sunwoods Destiny Awaits

                                   Owners: Arlene Millman & Cindy Jones

               Cara   Finished her Championship with 3 Majors @ the age of 11 months!

A Big Thank You to Barbara Beissel for such a Wonderful Job Handling Cara.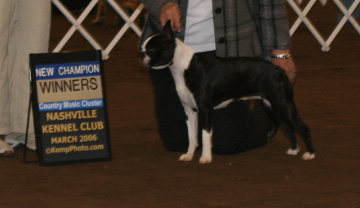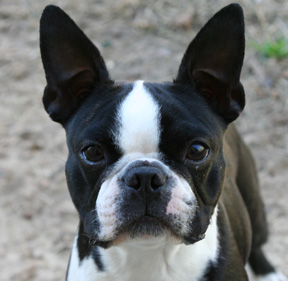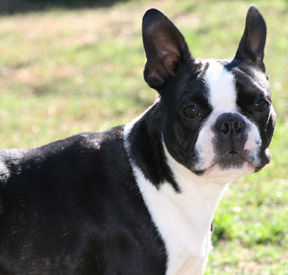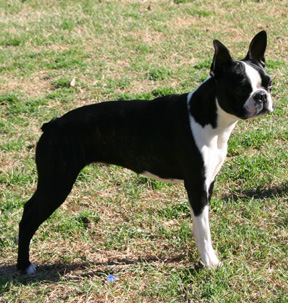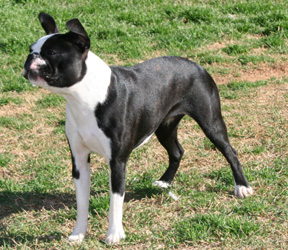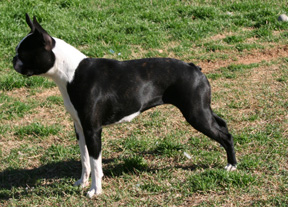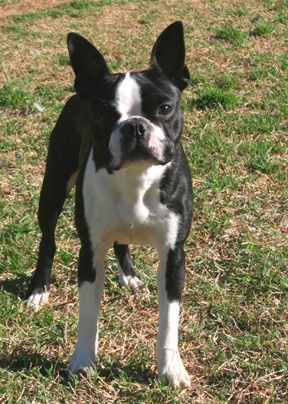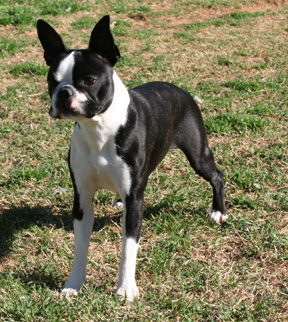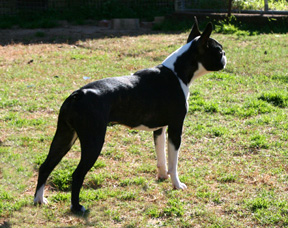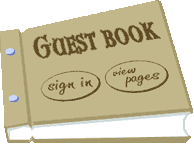 This page was last updated: July 30, 2008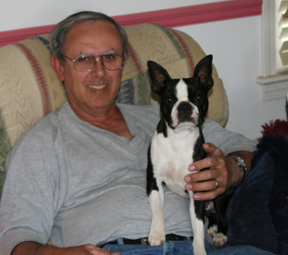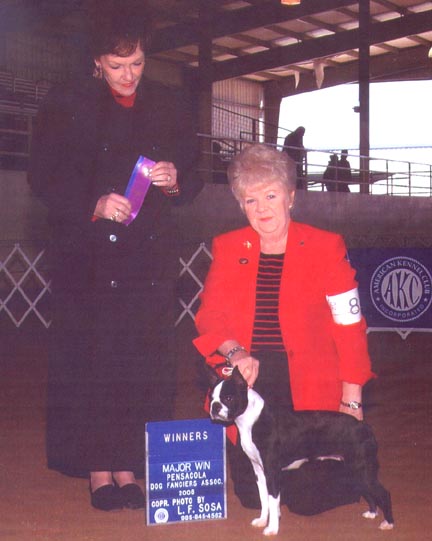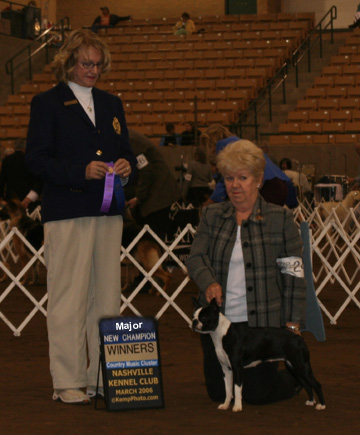 Cara Mommy

Cara is a mother now

Job well done, please take a bow

Cutest little Boston tots

She nurtures them, loves them lots.

A six-pack of fur at play

Three boys, three girls, spend their day

Enthralled with life, learning much

From their mother's tender touch.

Cara's litter, champs to be

So proud of her progeny

A bright future for them all

Going far, having a ball!

Her offspring will grow and love

Protection from up above

Winners in the ring, and out

Destiny brings it about.

by: Arlene Millman